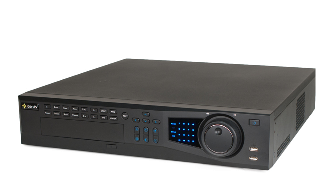 There are many different types of Digital Video Recorders available on the market today. DVR's normally come in two basic formats, PC based and embedded.
PC based system have lessened in popularity with the emergence of features and stability that embedded system offer. With a PC based system, a PC is converted to be a DVR with surveillance software and some hardware. The problem with this type of system is the fact that it is based around a PC.
Embedded systems have a much more stable platform in that they are built to do one thing and that is to be used for surveillance. Many of the embedded DVR's on the market today offer small form and are packed with features.
There are a couple of things you should look at when shopping for a quality recorder.
Frame Rate
Recording Resolution
Compression Format
Video Output
Networking Capability
Make sure that you employee an expert when looking for this type of technology because all DVR's are not created equal. At the end of the day, you are looking to be able to use the recording these units capture in a court of law if need to protect or indemnify yourself.
Contact us today for a surveillance review and we can help you design a system that fits your needs and budget.