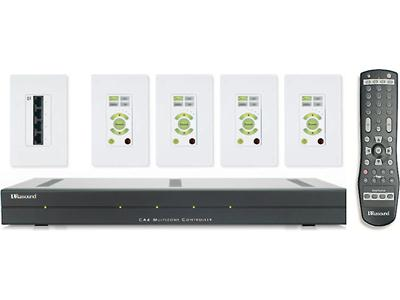 Distributed audio & whole home audio systems are offered in a number of system designs. The general design includes a speaker or two (considered a zone) coupled with an impedance matching volume control. These zones can be designed to play the same audio source as other zones or a different audio source completely.
Distributed audio or whole home audio can be connected to a dedicated controller or through an amplifier and audio video receiver. Each system has different features based on price point.
Volume controls can be as simple as turning a knob or they can be LCD based and in a keypad design. Recent system innovation allows users to connect to their distributed audio systems through their iPhone and iPads.
AAA Installation can help you with something as simple as listing to audio on your screen porch to something as sophisticated as having audio in every room in your home.
Let us help you design a system that fits your needs and budget.