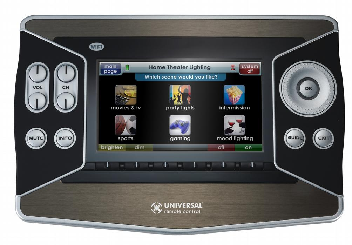 Are you sick of using 5 different remotes in your living room? Good news is here! AAA Installation has inexpensive and simple to use universal remote control solutions to get rid of all of those remotes and only have one to use.
Our universal remote control products let you control your system with the touch of a button. Our technicians program your remote to control all of your A/V equipment that even grandma can use. Our remotes utilize both IR & RF technology which allow you to point the remote in any direction and even control devices that are hidden and out of site.
We primarily work with URC (Universal Remote Control) & Logitech Harmony Remote Solutions. Both have their place in Charleston home audio and video control design.
We will help you select a remote that meets your expectations while remaining budget conscience. Call us today to take away the pain of all of those remotes and make life simple.